08 Oct

Online Advanced Teacher Training Program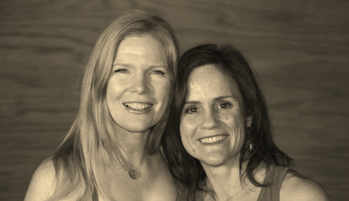 Alchemy of Flow and Form
Advanced Teacher Training Web-based Course with Christina Sell and Gioconda Parker
Alchemy is an ancient art and science that is rich with tradition, mythology and folklore. Simply imagined, alchemy as an art and science sought to combine  elements so that an entirely new substance was created in the process. With this ideal in mind, we have created the Alchemy of Flow and Form Online Program to be a study in different elements of practice, study and teaching that are combined consciously to create a unique synthesis of both theory and practice. Our hope is that this alchemical combining occurs in the heart of the participants so that the elements of the program yield authentic, unique and creative teachers who are grounded in traditional elements of yoga, educational theory and psychology and who are also able to adapt the tradition to their unique personalities, teaching circumstances and life experiences.
This online study course is packed with all the education you need to take your practice, your teaching and your yoga career to the next level. Multiple streams of education include an introductory lecture and practice, three online lectures in varied subjects each month, and two asana classes per month. This eleven month program can be taken at your own pace, and includes assignments complete with downloadable handouts.
It is offered at a tiered pricing and is worth every penny! Sign up today, and begin the alchemy now…
Here's what one of our students had to say about the program:
As a yoga teacher it can be challenging to navigate turning your passion it into a career. Alchemy of Flow and Form helped to demystify the process and provided a road map. 
I found myself excited to dive in and discover the treasures in store each month. The program ultimately revealed what is most potent and powerful in my personal experience of yoga and how to effectively translate it into a service with purpose and value. My teaching developed a richness, I am filled with confidence, creativity and deeper connection with my students. As I became more clear and confident in my offerings, I started attracting students that aligned with what I am most passionate about sharing. I  see a difference both in what and how I am sharing my thoughts about the practice and teaching. I have seen students, my classes and the offerings I provide grow exponentially, and continue to evolve as I continue to integrate the teachings.
The course is more than learning to teach yoga – it is about learning to live your yoga. The breadth and depth of the program astounded me. I can't imagine a more complete course of study. The path is as unique as each individual that chooses the journey. What you put into the course you will get back 1000 fold! 
-Jacquelyn Ardeneaux